Bring your video to life: With customized sound and sound-optimized voice productions!
Mein Schwerpunkt ist es, Musik und Sound Design für Videos zu produzieren.
> Image, Produkt, Kunst, Mode, Architektur, Werbung, Sport, Performance, Tanz, Industrie
Wenn Bewegbild am Ende mit Ton zusammen passen, ist das jedesmal eine große Freude für mich festzustellen, wie im Team etwas großartiges entstanden ist. Klanglich bewege ich mich oftmals dabei jenseits des Mainstream und streife dabei unterschiedliche Musikgenres.
My focus is to produce music and sound design for videos.
> image, product, art, fashion, architecture, commercial, sports, performance, dance, industry
When the moving image and the sound match in the end, it's always a great pleasure for me to see how the team has created something great. Soundwise I often move beyond the mainstream and touch different music genres.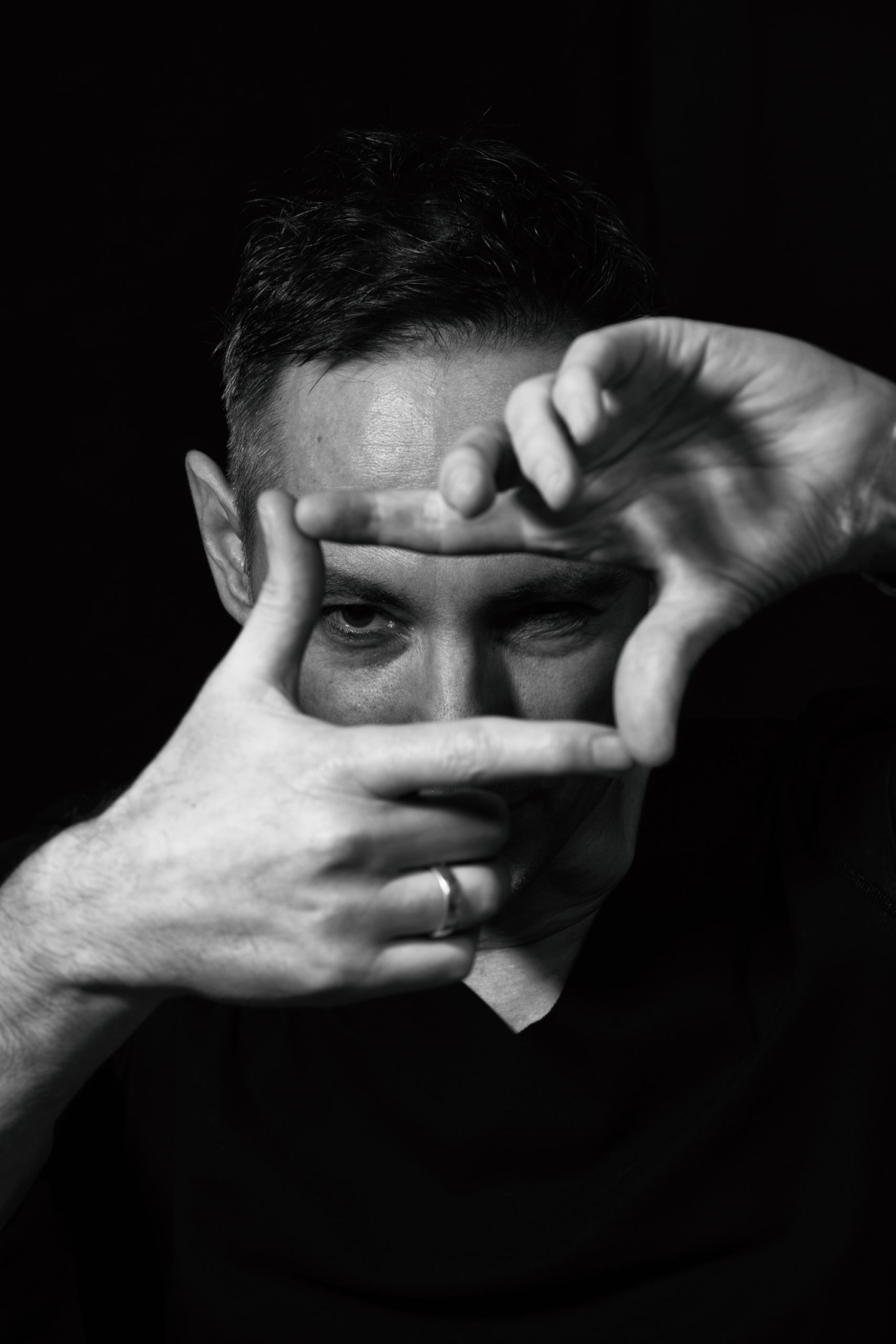 Artist Portraitphoto by Lukas Rotter, © 2020.
Als Künstler für Tonaufnahmen, Musik und Sounddesign
liebe ich Klänge und Geräusche – und natürlich die Stille!
Meine große Freude ist es vor allem, das Kunstobjekt bzw. das Produkt selbst vor Ort als Klangerzeuger zu nutzen. Diese generierten Audioaufnahmen sind meist die Basis für ein einzigartiges Sound Design und eine Musikproduktion.
Das ist ganz einfach: Ich liebe Klänge und Geräusche – deshalb liebe ich meinen Job! Und jeder Job ist abwechslungsreich.
Hören Sie in meine Auftragsarbeiten für Video rein, bei

Für das bestmögliche Klangerlebnis empfehle ich Kopfhörer oder eine HiFi-Anlage.
In meinen Audioproduktionen verwende ich gerne Inspirationen aus Soundtracks, elektronischer Musik, dazu selbst aufgenommene Sounds und bediehne mich der Vielfalt an Musikgenres, die mich beeinflusst haben.
As an artist for recording, music and sound design
I love sounds and noises – and the silence of course!
My great pleasure is mainly to use the art object and/or the product itself on location as a sound generator. These generated audio recordings are mostly the base of an unique sound design and a music production.
It's simple: I love sounds and noises – that's why I love my job! And every job is varied.
Listen to a selection of my audio production work for video at

For the best possible sound experience, I recommend headphones or a hi-fi system.
In my audio productions I like to use inspirations from soundtracks, electronic music, plus self-recorded sounds and draw on the variety of musical genres that have influenced me.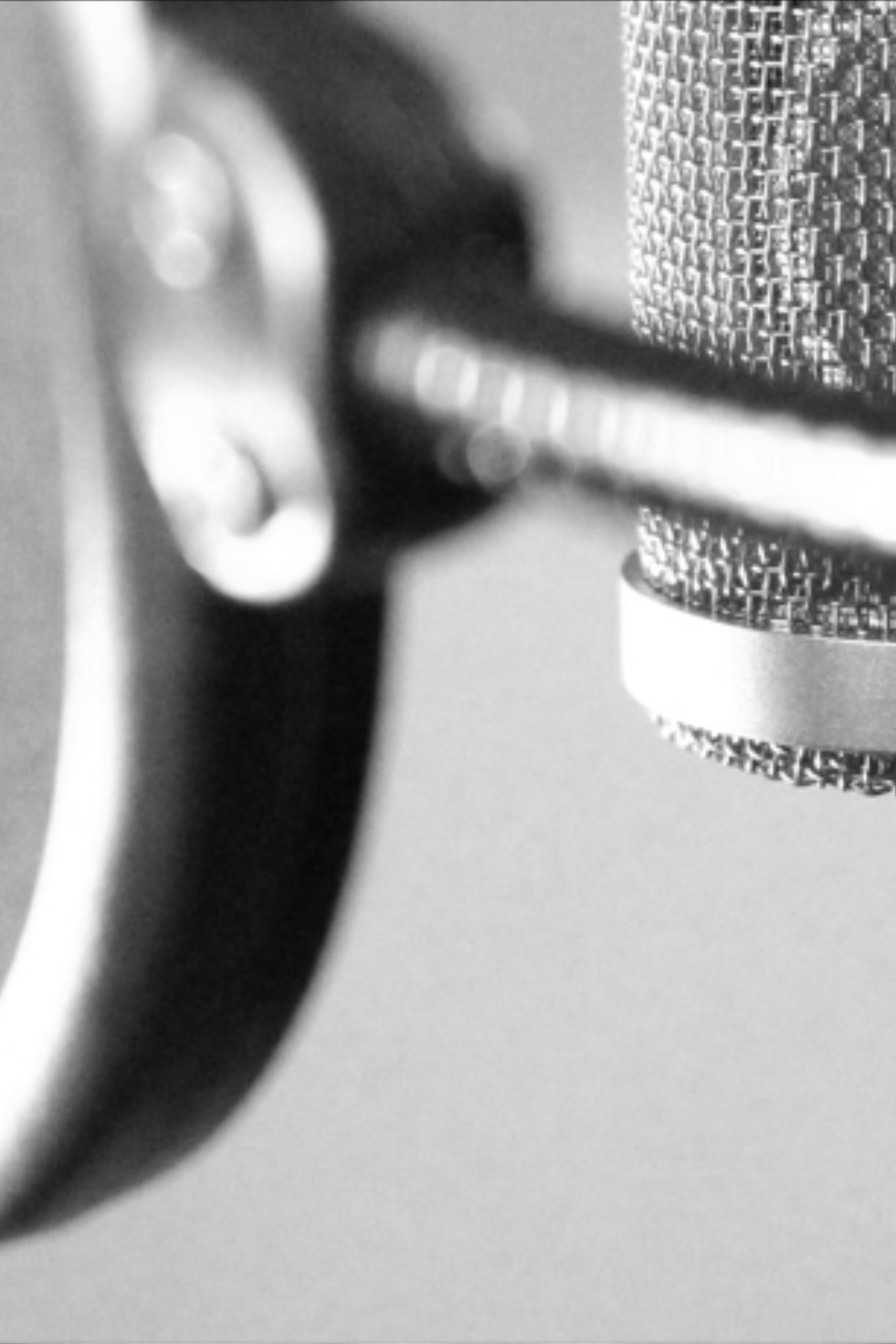 Photo by Stefan Hoffmeister
KREATIV
Jede Produktion wird individuell im Hinblick auf das Ziel behandelt.
VOR ORT AUFNAHMEN
Für spezielle Produktionen verwende ich gerne selbst aufgenommene Klänge, z.B. aus der Umgebung und/oder von Objekten. Dies führt zu einem einzigartigen und unverwechselbaren Sound Design.
TONSTUDIO
In meinem professionell ausgestatteten und zugleich gemütlich eingerichteten Projekt-Tonstudio in Berlin fühle ich mich mit meinen Audioproduktionen rundum wohl.
Es kommen Equipment, Hardware und Software von renomierten Marken zum Einsatz, wie z. B. STEINBERG NUENDO & WAVELAB, RME, APS, VOVOX, BRAUNER, SENNHEISER, SOUND DEVICES, BEYERDYNAMIC, Elektron …
MASSGESCHNEIDERTE KOMPOSITION UND SOUND DESIGN
Jedes Projekt ist einzigartig. Durch Ihr Produkt und Ihre Ideen. Behutsam finde ich Ihren speziellen akustischen Kern.
RECHTSSENSIBEL
Ich schütze Ihre sensiblen Daten und nehme den Datenschutz ernst! Sie erhalten GEMA-freie Sounddesign- und Musikproduktionen inklusive der notwendigen Nutzungsrechte.
ZUVERLÄSSIG
Im Zeitplan und im Finanzplan.
CREATIVE
Each production is treated individually with regard to the target.
FIELD – / LOCATION RECORDING
For special productions I like to use self recorded sounds, e.g. from the environment and/or objects. This leads to a unique and distinctive sound design.
PROJECT SOUND STUDIO
In my professionally equipped and at the same time comfortably furnished project sound studio in Berlin I feel completely comfortable with my audio productions.
I use equipment, hardware and software from renowned brands, such as STEINBERG NUENDO & WAVELAB, RME, APS, VOVOX, BRAUNER, SENNHEISER, SOUND DEVICES, BEYERDYNAMIC, Elektron…
CUSTOMIZED COMPOSITION AND SOUND DESIGN
Every project is unique. Because of your product and your ideas. Carefully I am going to find your special acoustic core.
RIGHT SENSITIVELY
I protect your sensitive data and take data protection seriously! You will get GEMAfree sound design and music productions inclusive the rights of use you need.
RELIABLE
In the timetable and in the financial plan.